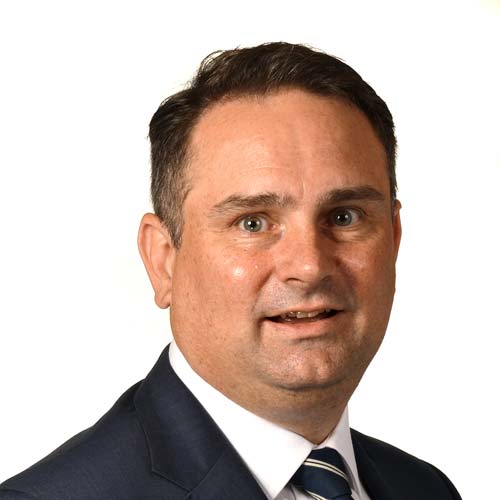 Stephen Dennison
Managing Director & Chartered Financial Planner
Stephen has over 18 years' experience of developing financial plans and providing financial advice.
As a Chartered Financial Planner, he enjoys working with clients, understanding their financial needs and creating solutions. He develops long term relationships with his clients and values the time he spends with them.
After a career working for Lloyds Private Banking and Close Brothers Asset Management, he started Surrey Wealth Ltd to be truly independent, so that he can give the best possible advice.
Stephen was the Personal Finance Society, Chartered Champion for Surrey in 2015 and 2016.
Qualifications
Fellow of the Personal Finance Society
Chartered Financial Planner
Chartered MCSI of the Chartered Institute for Securities & Investments
Certified Financial PlannerTM
Affiliate of Resolution (Solicitors Family Law Association)
Laura Bagatti
Practice Manager
I joined Surrey Wealth as the Practice Manager in 2019, previously working in Telecomms for 18 years.   My strong organisation skills come into force within my role by supporting a very busy Chartered Financial Planner as well as running the office.  I enjoy working within a varied role, speaking with clients and building relationships to offer them a friendly, reliable and personal service. 
In my free time I enjoy spending time with my teenage son which is likely to consist of bike riding, crazy golf or outdoor activities
Maria Benjafield
Paraplanner
I joined the Financial Services industry after a successful career in education. Having already completed my Diploma for Financial Advisers qualification, my next professional goal is to achieve chartered status. I thoroughly enjoy working at Surrey Wealth and with the abundance of knowledge and support offered by the team.
In my free time, I enjoy trail-running and hiking. My favourite place to be is in the countryside on a dog walk with my family. My personal goals include hiking various mountain circuits in Nepal and taking part in an adventure race.
We are a company based in Leatherhead with all our staff living within Surrey.
We are keen to build relationships with local charities, to help them fundraise and volunteer our time.
With our expertise in personal finance, we can provide financial education seminars for charitable organisations or individual sessions for people involved with the charity.  These are aimed at those who would normally be excluded from professional advice due to the high costs associated with financial planning.
If you would like Surrey Wealth to assist your charity, please get in contact with Laura Bagatti our Practice Manager.
We require a Junior Paraplanner to join us at Surrey Wealth Ltd, to help support our Chartered Financial Planner.
The role would be to conduct detailed research and producing reports relating to clients financial planning, pensions, and investment needs.
You must have experience of working in a Financial Planning environment as either a Paraplanner or Senior Administrator.
We expected you to be working towards or have attained a Diploma Level Qualification in Financial Planning. Our Director was previously the Chartered Champion for Surrey and would mentor you to achieve the highest qualifications, that you desire.
Get in touch to find out more, and to understand how we can help you plan effectively for the future.